The third quarter could not match the excitement generated by the surprise vote by the UK to exit the European Union, but the looming presidential election in the US has now taken center stage as the most important geopolitical event on the horizon. Past reviews of how the financial markets react to the eventual winner reveal that the underlying state of the economy is far more important than who ends up in the White House. The US economy is limping to a sub-2% year of GDP growth and we hope the new president and Congress will work together to both reform outdated laws and regulations and increase the incentives for businesses to expand in the U.S. Both are sorely needed to jump-start growth. We know we can do better than 2%!
Fiscal policy has been largely absent the past few years, so the economy has leaned very heavily on the Federal Reserve to boost growth. Post-Financial Crisis monetary policy cut interest rates to zero and the Fed created new tools to swamp the economy with cash. A new crisis is certainly not on the horizon, but the economy has not reacted as favorably as hoped for, hence our call for the new president and Congress to apply the second policy lever of vigorous fiscal reform.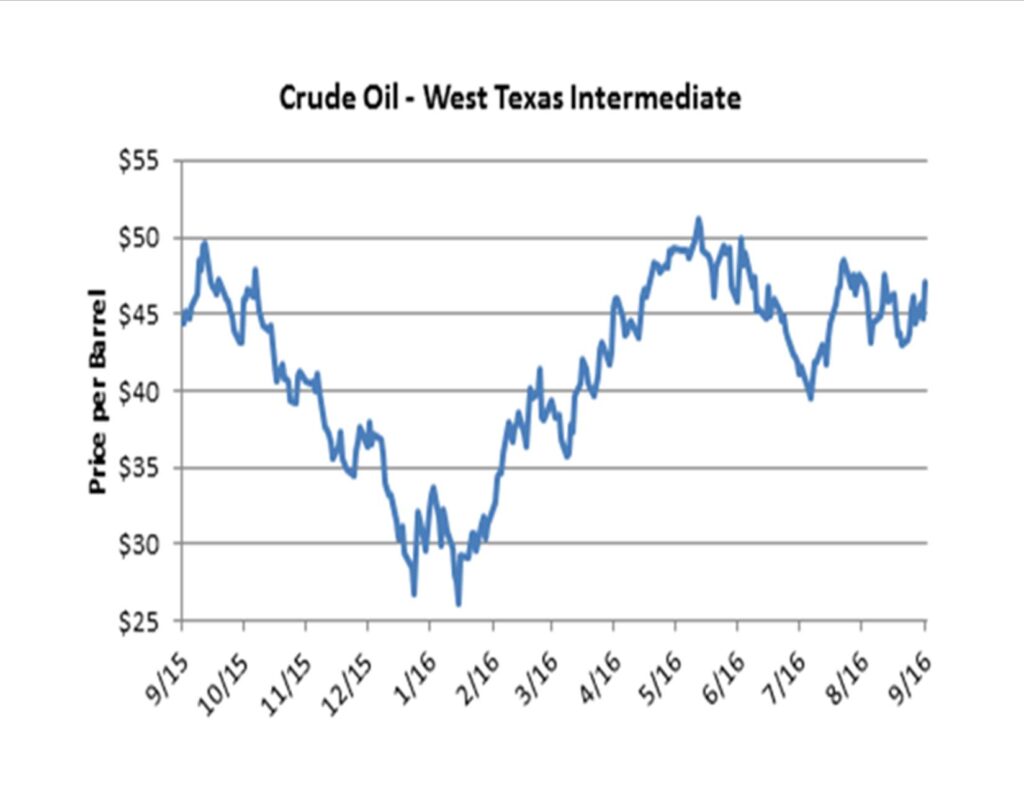 The remarkable US energy renaissance remains largely intact despite the lower prices for oil over the past two years. The price of US benchmark West Texas Intermediate oil has settled in a range of $40-$50 the past six months. These price levels are high enough to provide ongoing access to new capital for the most efficient producers. Innovations continue as the deepest shale well on record (over 5 miles deep!) struck oil 130 miles south of Cleveland…yes, Cleveland Ohio! Shale is here to stay.
Every journey begins with the first step. We're ready to join yours.