Rumors of a plateauing of oil output in Texas, New Mexico (which share the Permian Basin) and North Dakota have been exaggerated by a lack of pipelines to transport shale oil to refining depots. The pipeline bottleneck should be eased by the end of 2019 when three new pipelines are completed that will link the Permian Basin to major oil hubs in Houston and Corpus Christi Texas.
The new transport options will allow Permian producers (which now include stalwarts Exxon and Chevron) to increase daily production by as much as 2 million barrels. Indeed, US production has recently reached about 11 million barrels per day, up from 5 million per day in 2008. Instead of being a short-term annoyance to OPEC, US oil production is poised to become the highest in the world for the foreseeable future. If the Permian Basin were a country, it would be the third largest producer in the world. After years of running huge trade deficits in oil, the US will likely become energy self-sufficient in partnership with Canada and Mexico. And, the US may emerge as an oil-export power as well.
The geopolitical ramifications will be significant as the direction of oil prices will now be dictated by US production. Shale fracking is proving to be a quick and relatively inexpensive source of new supply, as compared to deep-water offshore fields and hard-to-reach areas like Alaska and the Arctic. Shale wells can be drilled but production does not have to start until the economics make sense. OPEC, Russia and others who are critically dependent on oil revenues will have to reduce output to attempt to balance supply and demand, as the US has a ready pool of buyers within its own borders and close allies as well.
Oil prices reached $147 per barrel in July 2008, a level that proved to be devastating to US consumers and contributed directly to the recession of 2008-2009. By the time the first wave of shale production peaked in early 2014, prices had fallen to $26 per barrel and are now in the low $50s. Energy security will become a foundation the US economy can build upon now and well into the future.
George S. Farra, CFA
The below image is brought to you by the American shale revolution.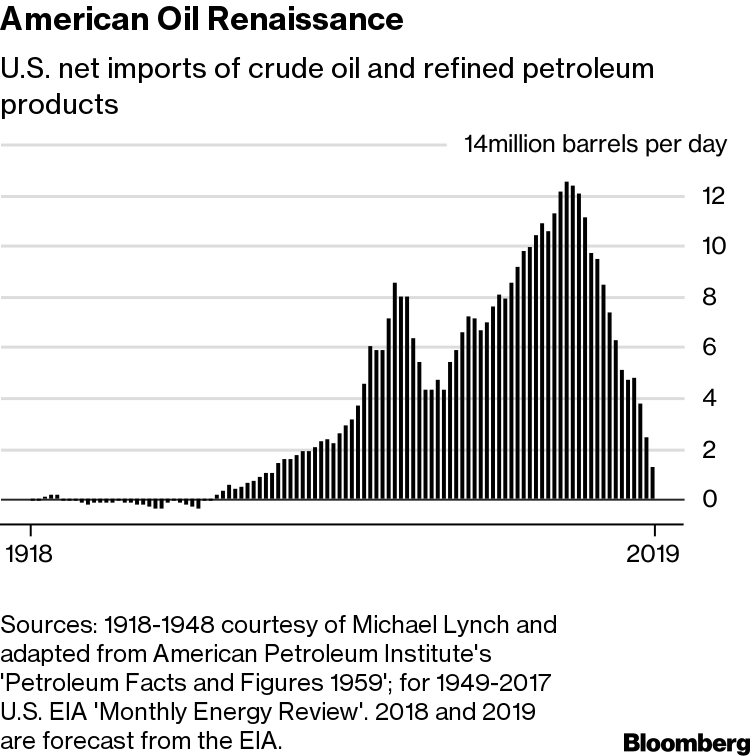 Every journey begins with the first step. We're ready to join yours.