We have been discussing oil prices in monthly Dashboards consistently over the past two years since the price of crude began declining from nearly $107 per barrel in June 2014 to a low of $26.14 this past February. Several of our posts mentioned that while the price decline was triggered by massive new supplies of crude, principally from the United States, several less-stable oil-producing countries could upend the balance between supply and demand fairly quickly.
These fears have come to pass. Wild fires in western Canada have disrupted production in the oil-sands region. Armed conflicts in Nigeria and Libya have impacted oil production. Along with a drop in output in the other countries listed below, 3.4 million barrels of daily production are now off the market. Canada will resume production soon, but Nigeria, Libya and Venezuela are wild cards. Oil is now just under $50 per barrel and we have just found out that other than the United States, very few other countries have much spare capacity to make up for current lost production. So, the days of $26 per barrel oil may be behind us for now.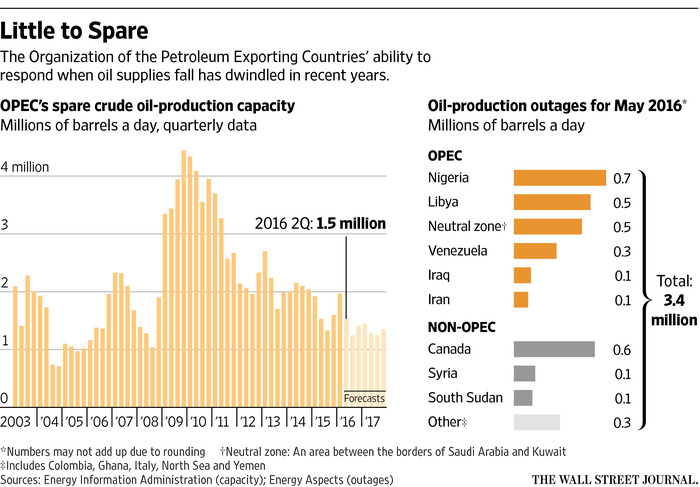 Every journey begins with the first step. We're ready to join yours.