After much optimism at the start of 2018 that the market would enjoy another strong year of gains (which in and of itself should be viewed as a contra-indicator of the eventual results), the markets have made little or no progress since January 1st. Historically, two major sources of market strength are increasing corporate profits and an expanding economy that is lifting all boats. Both factors are present this year, so why aren't stock prices reacting more positively?
Second quarter headlines have been dominated by trade tensions with our major trading partners. The current Administration campaigned on renegotiating NAFTA (the free trade agreement between the US, Canada and Mexico) and has followed up on its promise. The European Union has been requested to reduce or eliminate tariffs and trade barriers with the US. Finally, China has been targeted for intellectual property and cyber theft and currency manipulation.
Why has the US chosen this moment to tear up the old world order of trade? First, the Administration believes the trade agreements negotiated after World War II have become obsolete in the new tech-dominated global economy. Second, US economic growth is substantially stronger than any other region, which the Administration believes gives the US its strongest hand in years to reshape trade agreements.
China is especially vulnerable to US pressure. The Chinese economy has been boosted mostly by debt the past ten years; the Shanghai Stock Exchange Index is down more than 20% this year and 54% below its all-time high achieved in 2007. China has become a much more diverse economy and less reliant on global trade for growth. Still, access to the US market remains crucial to overall growth.
We can't predict how these trade discussions will end, but we believe tariffs and trade barriers are not economically beneficial. A balanced resolution favoring all parties and restoring the rule of law with China will undoubtedly be viewed as positive for stocks.
Be sure to check out the charts from the 8th Edition of the Woodley Farra Fourth of July Index. Happy Independence Day!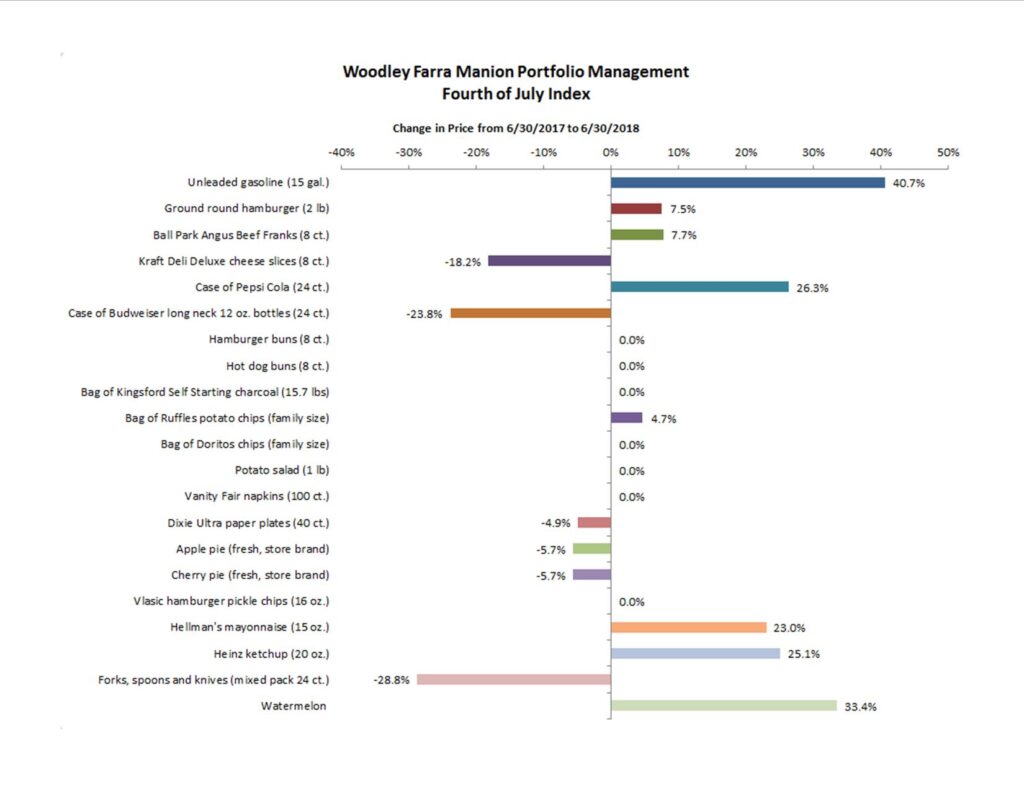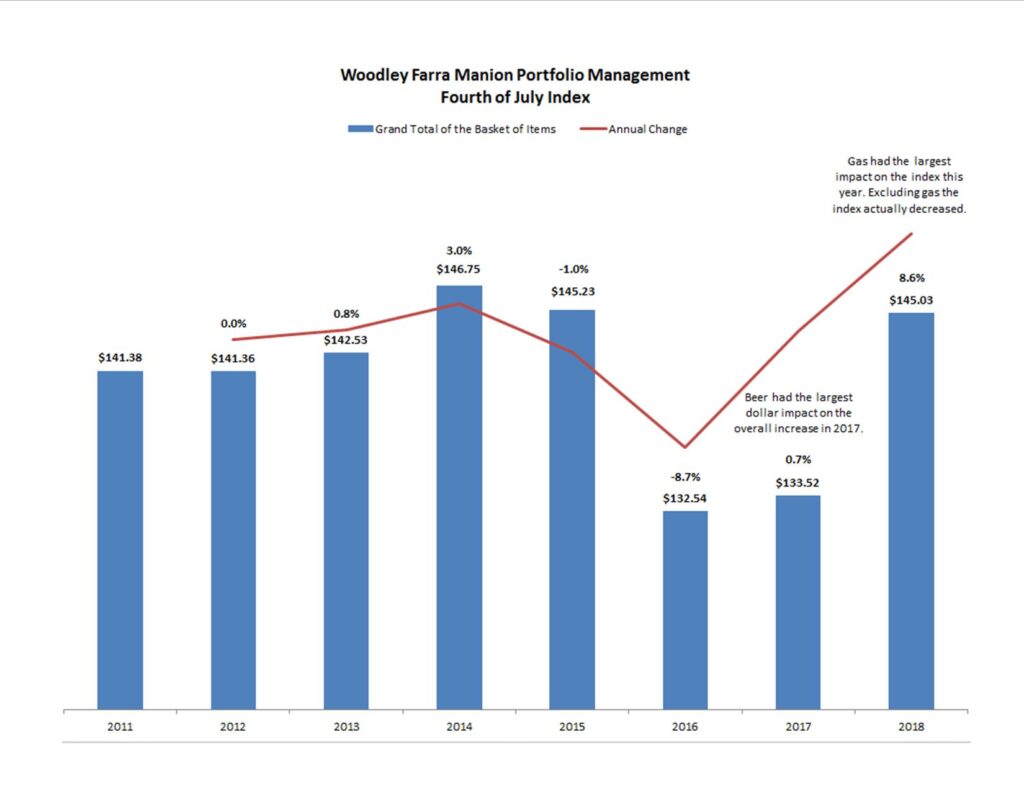 Every journey begins with the first step. We're ready to join yours.