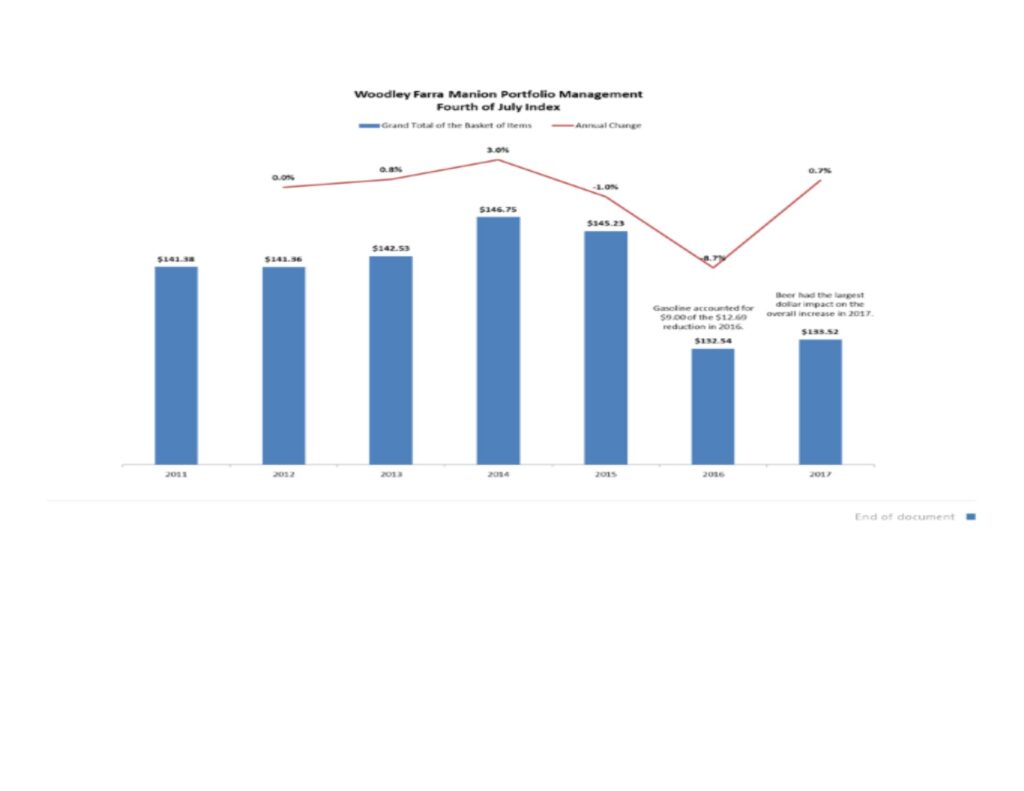 As we pass the halfway point of the year we once again wonder if the years really do fly by faster as we get older, while the kids are wondering why school seems to start earlier and earlier each year. It's also a time for celebration though as July 4th calls for lake weekends eating charcoal-grilled hamburgers and hot dogs with potato salad and a cold beverage. But, before you get out and grill you'll have to make a stop at the grocery store and bust out the wallet to stock up, and that's where we come in. With the seventh installment of our Fourth of July Index we show you which of your favorite items have gotten more expensive and which ones haven't.
Overall, we're happy to report that the total index cost is essentially flat versus last year (up 0.7% after an 8.7% drop in 2016), but after digging into the details we do have a few suggestions. If you're indifferent between burgers and dogs grilling up just the burgers will save you some money compared to last year. And, if you can deal with the family all day without a little bit of help you'll save some money relative to last year by passing on the beer and opting for the cola.
Before you get to enjoy the cookout, whether you're hosting guests or you have the luxury of making a mess at someone else's home, chances are you'll be in the car at some point during the holiday weekend. While an increase in U.S. supply has led to a nationwide decrease in gas prices, Indiana residents should be aware that on July 1st the excise tax on gasoline increases 10 cents per gallon as part of a highway improvement bill adopted earlier this year. Our index measures prices on June 30th so we don't yet see the tax impact, with gas prices actually down eight cents per gallon from last year.
While the Fed waits to see their preferred inflation rate measure move above their 2% target—a rate that hasn't been recorded since April 2012—I'm sure, like us, all of you are welcoming a holiday celebration not much more expensive than last year. Have a safe and happy Fourth of July.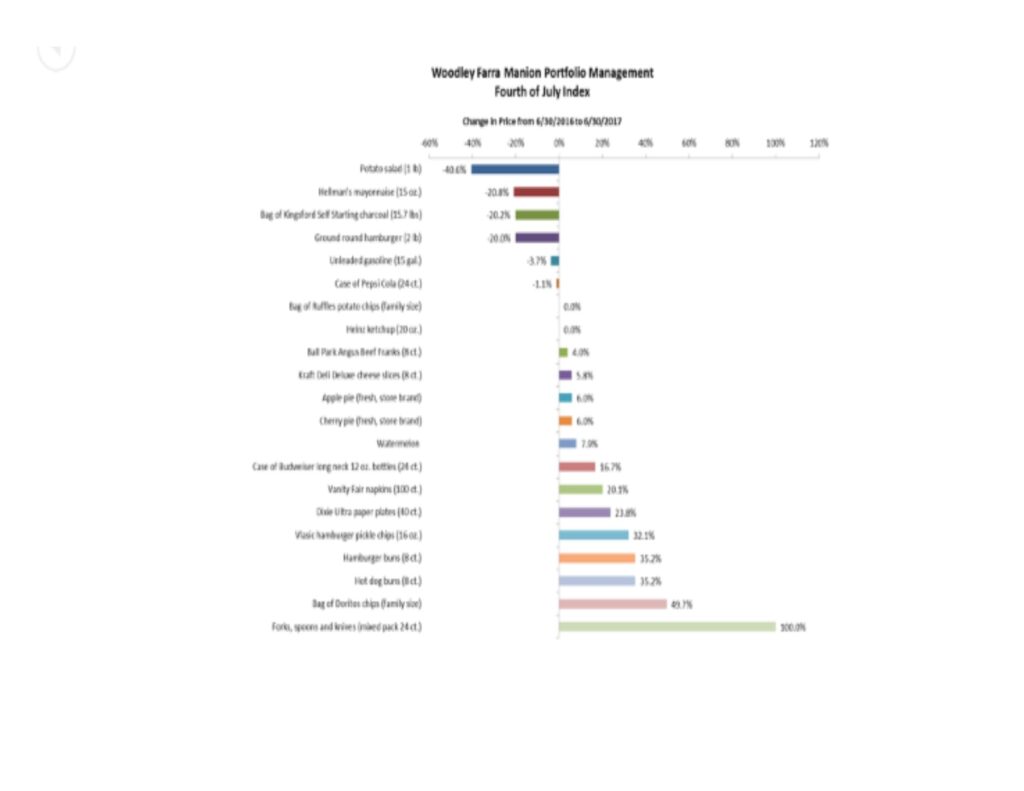 Every journey begins with the first step. We're ready to join yours.