The second quarter had shaped up to be quite an uneventful period until the June 23 vote by Britain to leave the European Union. The surprise result created extreme volatility in global financial markets, as investors sold stocks, bought government bonds and dumped the Pound Sterling in favor of the Dollar and Yen. UK Prime Minister David Cameron has resigned and is acting as caretaker until the Conservative Party elects a new leader. While markets stabilized by June 30th, "Brexit" is a significant political event that could change the trend of economic growth in Europe and perhaps around the world.
Brexit means the UK will leave the EU economic and political structures with the goal of having greater autonomy to guide their political and economic fortunes in the future. Britain will now have to negotiate a number of agreements with the EU, principally trade and labor deals to maintain London's status as the second most important financial center after New York. The UK economy is the fifth largest in the world and is closely integrated with the EU member countries. A successful negotiation is in everybody's best interest (including the US). We are confident reason will prevail and all sides will come to agreements that are mutually beneficial. The sooner the better!
Stocks in the US finished the quarter basically flat and at the same level as two years ago. The accompanying graph shows the sideways progression of the S&P 500 for the past two years. You will note each time the market has reached the upper band of the trading range, stocks have subsequently fallen as the higher valuations at these prices are not attractive to buyers. The opposite is true for the bottom end of the range, where stocks seem to be finding investor interest at these lower prices. With the 10-year US Treasury yielding around 1.50% and interest rates in Europe and Japan in negative territory, there seem to be few alternatives to blue chip stocks. Political events could change this investor calculus, but it remains intact for now.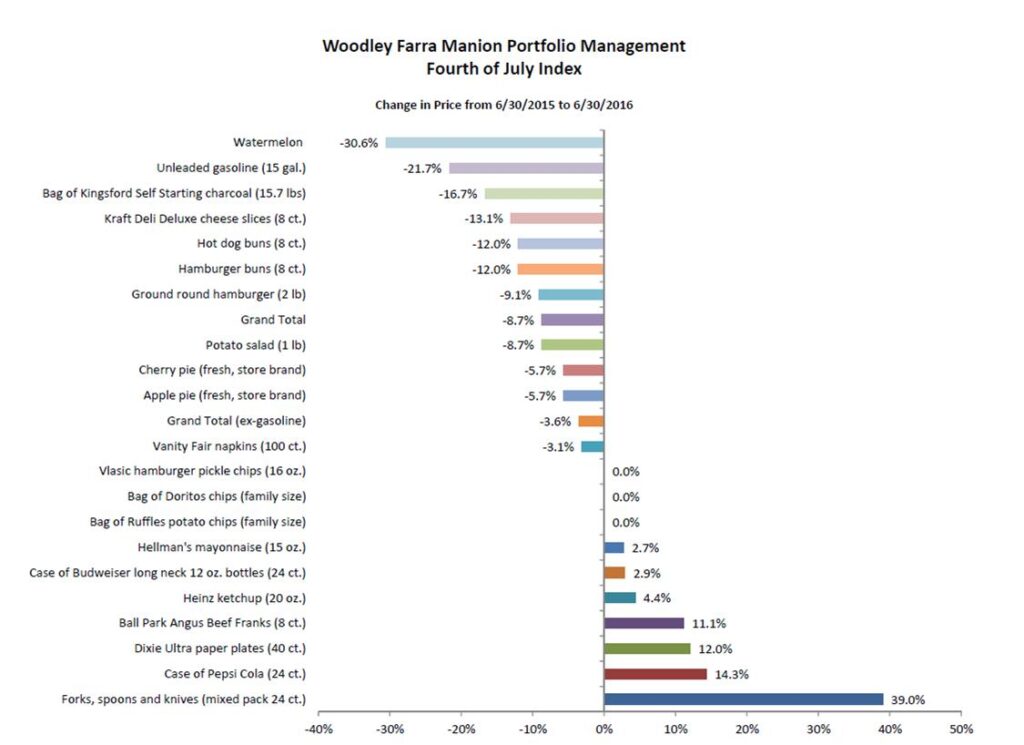 This commentary is provided for general information only and nothing contained in the material constitutes a recommendation for the purchase or sale of any security. Although the statements of fact in this report are obtained from sources that Woodley Farra Manion Portfolio Management consider reliable, we do not guarantee their accuracy and any such information may be incomplete or condensed.
Every journey begins with the first step. We're ready to join yours.